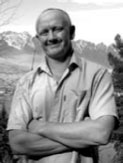 Hi! I'm not Craig Mclachlan, the actor and singer.
I'm Craig McLachlan the 'freelance anything' – welcome to my homepage.
I am a freelance adventurer, tour leader, writer, interpreter, media co-ordinator, 'tourism consultant', English language teacher and Marriage & Civil Union Celebrant.
I have a Bachelor of Commerce in Management Studies; a Bachelor of Arts in Japanese Language; and a Master of Business Administration (MBA) from the University of Hawai'i at Manoa.
Please check out this website and see what I can do for you.
I lead 'soft adventure' tours in New Zealand and all around the world.
I've been writing Lonely Planet guidebooks for 25 years – titles on Japan, New Zealand, Tonga, New Caledonia, South Pacific, Hawaii, Europe, Greek Islands, Switzerland, Sweden, Canada and more.
I write Travel Apps for Touch Screen Travels. Check out New Zealand's Best, Cook Islands' Best & Japan's Best.
I am co-manager for my sons, professional tennis player Ben McLachlan and his coach and co-manager, elder brother Riki. Ben plays for Japan, competed at the Tokyo Olympics and has won seven ATP Doubles titles. Riki is the NZ Davis Cup Coach.
I am a registered independent Marriage & Civil Union Celebrant – I can conduct weddings throughout New Zealand, specialising in intimate weddings, elopements and ceremonies in 'unusual places'.
I have a Manager's Certificate and Liquor Licence Controller Qualification, allowing me to work as a duty manager for the sale and supply of alcohol.
I'm a CELTA (Cambridge Certificate in Teaching English to Speakers of Other Languages)-qualified English language teacher. If you are interested in studying English with me online, please contact me directly by email.
My wife Yuriko & I operate an Airbnb apartment in Queenstown, New Zealand.
I started the Queenstown Karate Club in 1989 and am still training as a 4th Dan Black Belt in Okinawa Goju-ryu Karate.
I organize and co-ordinate visits by Japanese media to New Zealand – print media, television and commercials.
…… and much, much more.
If you need a qualified 'freelance anything', please get in touch.
My motto – I'll do anything, ….. almost anything!