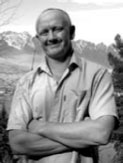 Hi! I'm not Craig Mclachlan, the actor and singer.
I'm Craig McLachlan the 'freelance anything' – welcome to my homepage.
I am a freelance adventurer, tour leader, writer, photographer, interpreter, media co-ordinator and 'tourism consultant'.
I have a Bachelor of Commerce in Management Studies; a Bachelor of Arts in Japanese Language; and a Master of Business Administration (MBA). I am also a 4th Dan Black Belt in Okinawa Goju-ryu Karate.
Please check out this website and see what I can do for you.
I lead hiking and 'soft adventure' tours in New Zealand and all around the world.
I write my own books – six published in English, four in Japanese.
I'm a Lonely Planet writer – titles ranging from the Greek Islands for the Europe series of guidebooks to Japan, Hiking in Japan, Tonga, New Caledonia, South Pacific and Hawaii.
With business partners, I run Tanken Tours Ltd and Wilderness Adventures Ltd in Queenstown, New Zealand – catering mainly to Japanese outdoor enthusiasts. www.nzwilderness.co.nz
With friends David Joll, Richard Ryall and Yoshi Kawamura, I have recently started Zenkuro Sake, this country's first sake brewery!
I have been running the Queenstown Karate Club since 1989.
I organize and co-ordinate visits by Japanese media to New Zealand – print media, television and commercials.
I take photographs for both my own and Lonely Planet books (I took all the photos on this website).
I am available to consult on all things Japanese – tourism, importing, exporting etc.
…… and much, much more.
If you need a qualified 'freelance anything', please get in touch.
My motto – I'll do anything, ….. almost anything!