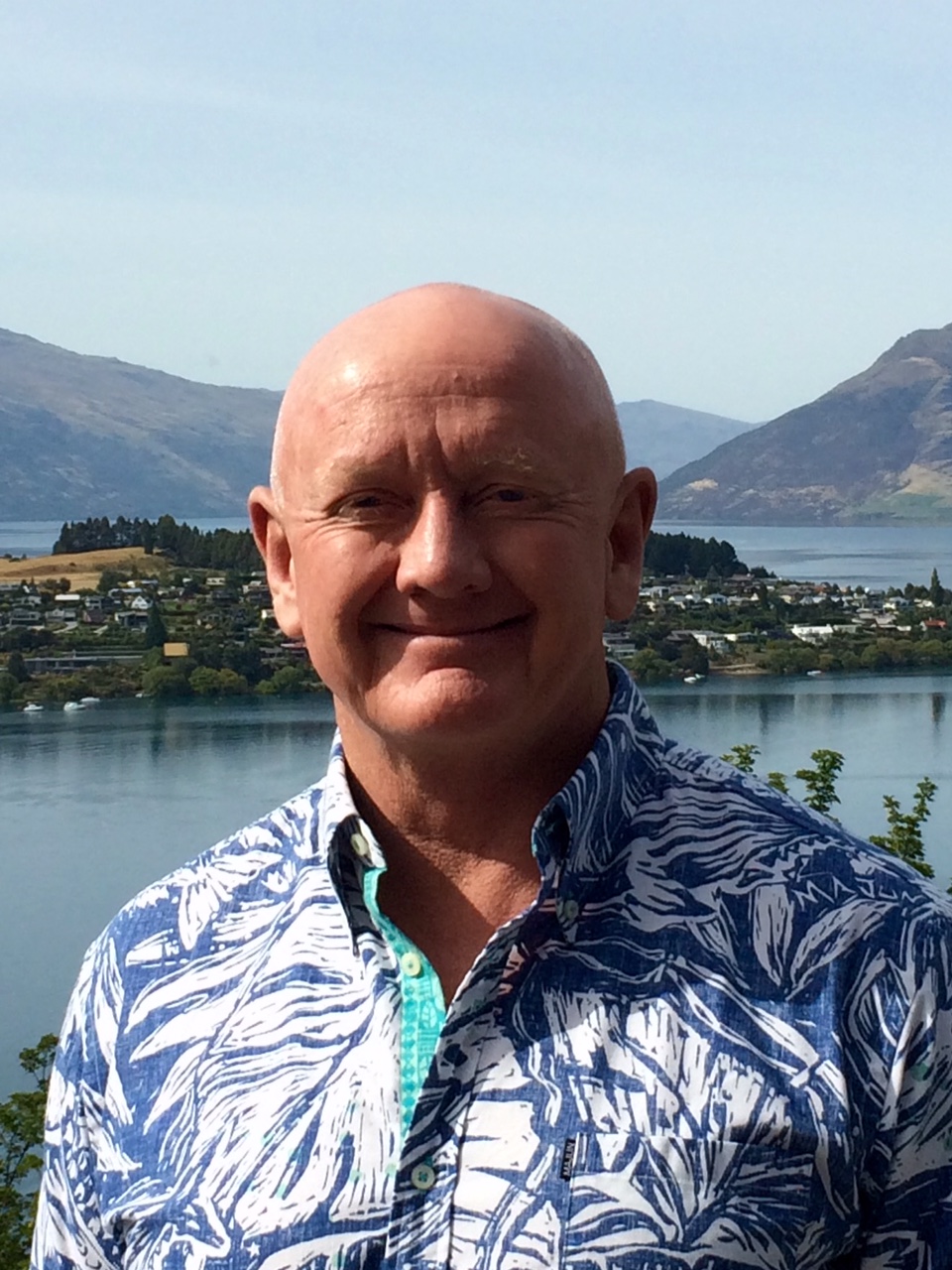 I am a registered independent Marriage & Civil Union Celebrant and can perform weddings anywhere in New Zealand.
I specialise in simple legal weddings (at minimal cost), intimate weddings and elopements – plus 'unusual weddings' – offering creative ceremonies and encouraging the couple to be active in planning their own ceremony.
I am happy to conduct ceremonies in pretty much any location – such as helicopter weddings, wilderness weddings, beach weddings and just about anything you can come up with.
Formal ceremonies in a suit & tie or informal ceremonies in an aloha shirt are fine – please let me know your requirements.
I can conduct Marriage and Civil Union ceremonies in Japanese.
I am very flexible and believe that a happy couple on their wedding day should plan their ceremony to be as they wish – as long as legal requirements are met. It's your day ….. enjoy it!

I am a member of the Celebrants Association of New Zealand (CANZ Inc) and of the Queenstown Wedding Association – check out why Queenstown is such a great place to have your wedding!
Cost: I charge NZ$300 + GST ($345) for a simple legal wedding anywhere in the Wakatipu Basin around Queenstown. If you want to get married further afield, contact me for a quote. This includes meeting up a few days before the wedding to go through the ceremony.
Please contact me once a date has been decided to check that I'm available – Contact Craig.
My wife Yuriko and I also run an Airbnb apartment – take a look if you're searching for a place to stay in Queenstown when you come here to get married.
Weddings – information on "How to get married in New Zealand".
It is the couple's responsibility to organise the marriage license – easily done online through the link above – and the celebrant's responsibility to return the license to the Registrar of Births, Deaths & Marriages after the ceremony and signing of the license.
Legal Requirements for the Ceremony –
The formal identification of the people named on the Marriage or Civil Union License. This can be done before the wedding with some form of ID like a passport or Drivers License.
The full names of the people – as they appear on the license – must be used at some point in the ceremony to clearly identify them. Abbreviations and nicknames may then be used in other parts of the ceremony.
The ceremony must be solemnised at a place described on the license and by an approved celebrant and before at least two other witnesses. Under the Marriage Act, a marriage cannot occur virtually.

During a marriage ceremony, the couple must exchange marriage vows. That is each person must say the words, "I AB, take you CD, to be my legal wife/husband/partner" to each other– or words to similar effect.

Whether a marriage or a civil union, each party should say the words to each other rather than answering a question asked by the celebrant.

The registration papers must be signed by the couple, the celebrant and the two witnesses immediately after the ceremony, and must be returned by the celebrant to Births, Deaths and Marriages within 10 calendar days.
Elements of a Ceremony – these are the basic parts of a standard wedding ceremony, but I encourage couples to personalise things by planning and writing their own ceremony, vows & exchange of rings – as long as legal requirements are met, feel free to make your special day more special by planning your own ceremony. It's fine to involve family members and/or friends –
Welcome 

A short speech about the couple OR a Reading

Exchange of the Rings

Exchange of Vows

Marriage License Signing

Conclusion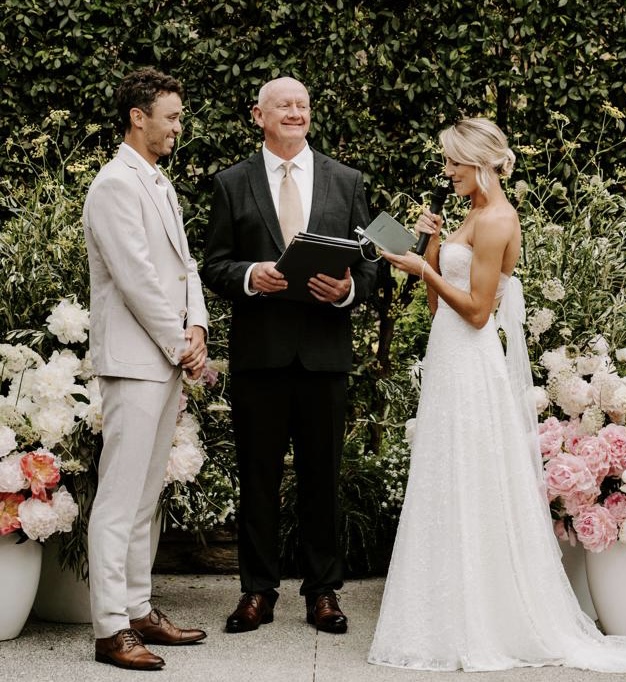 Son Ben & Georgia's wedding at Mudbrick Winery, Waiheke Island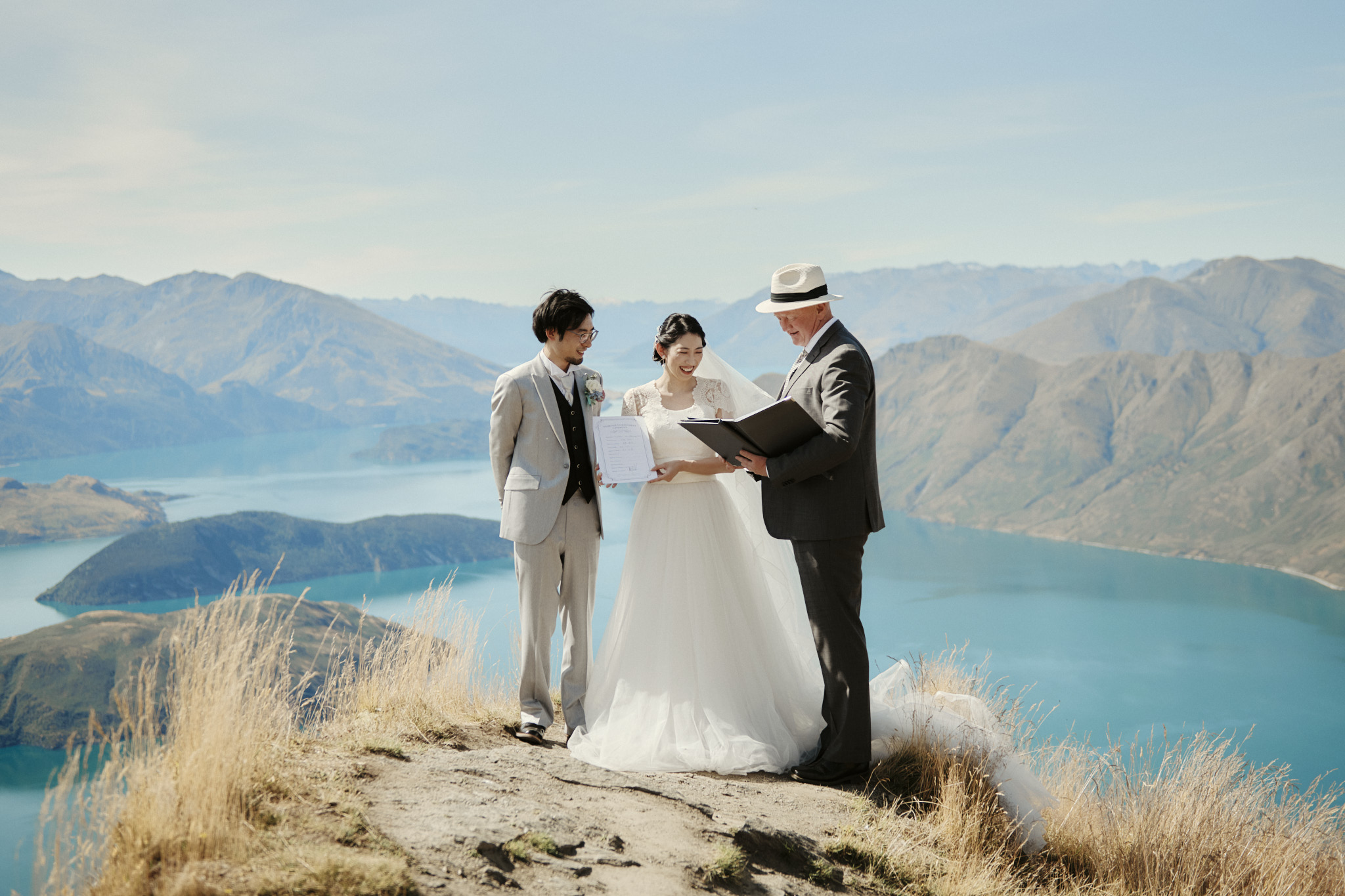 Taito & Kaori's Heli-wedding at Coromandel Peak (James Hirata Photography)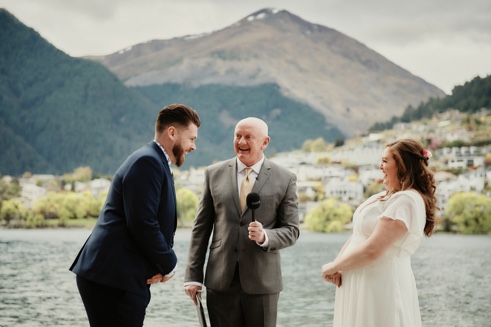 Peter & Abigail's wedding at Kelvin Beach (James Hirata Photography)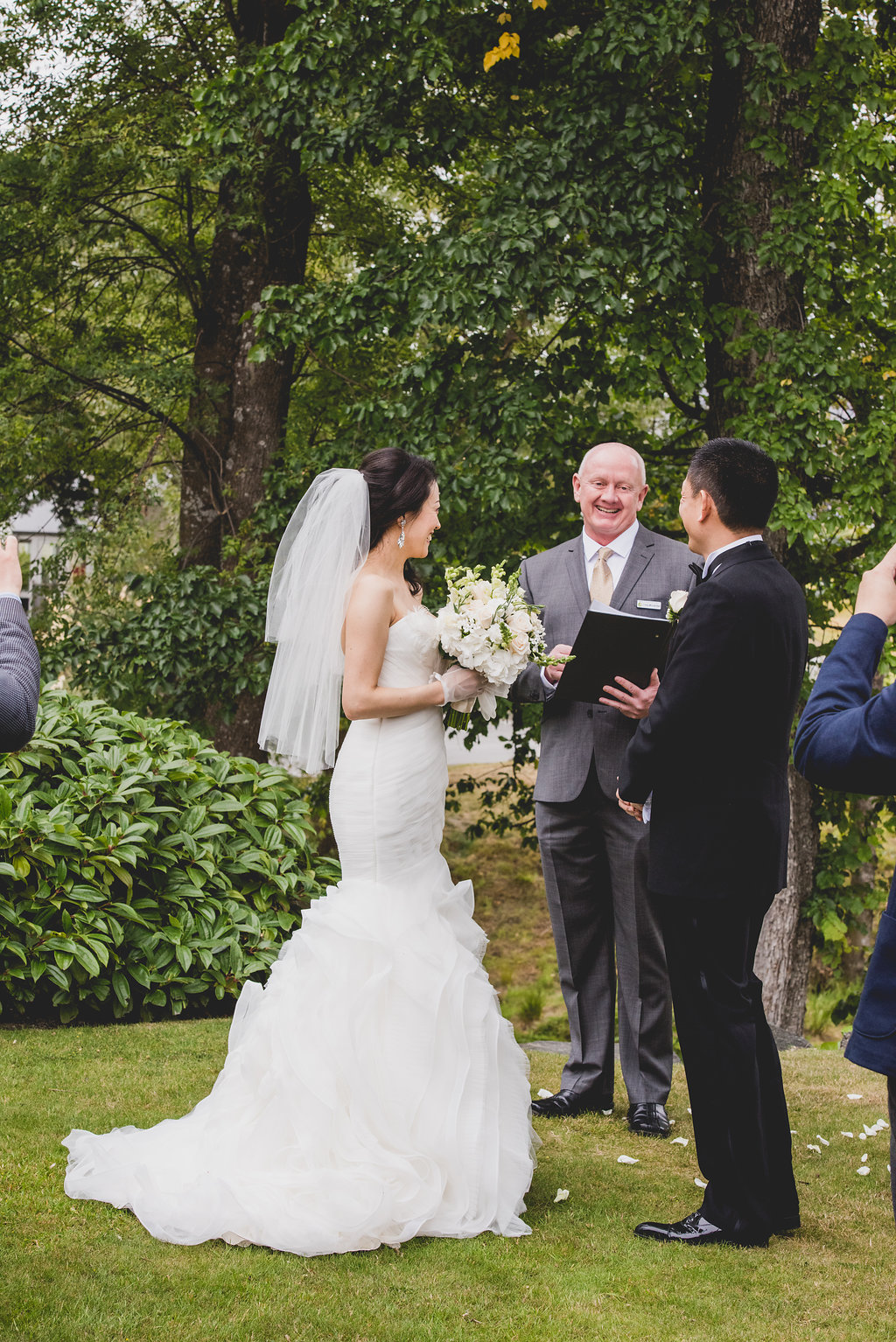 Yuji & Hiromi's wedding at Millbrook  (Carla Mitchell Photography)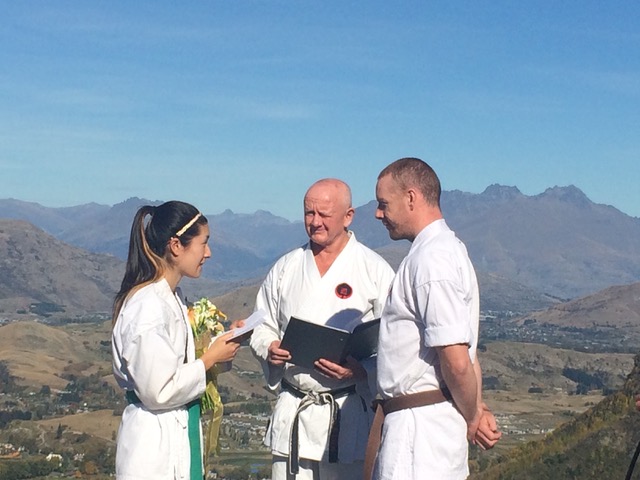 Geoff & Yuko's wedding high above Arrowtown (they met in our Karate Dojo in Queenstown).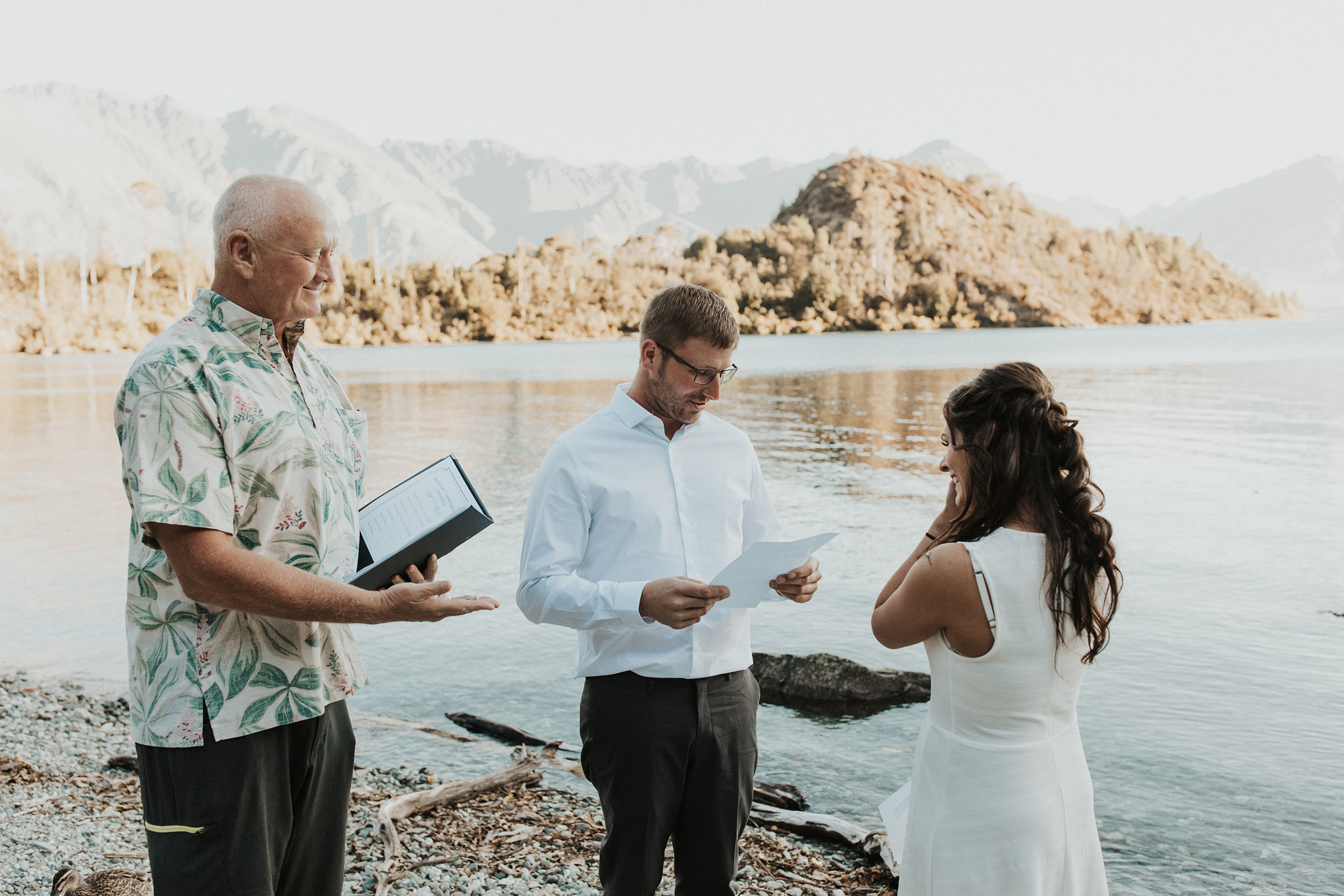 Tyson & Allie's wedding at Bob's Cove, Lake Wakatipu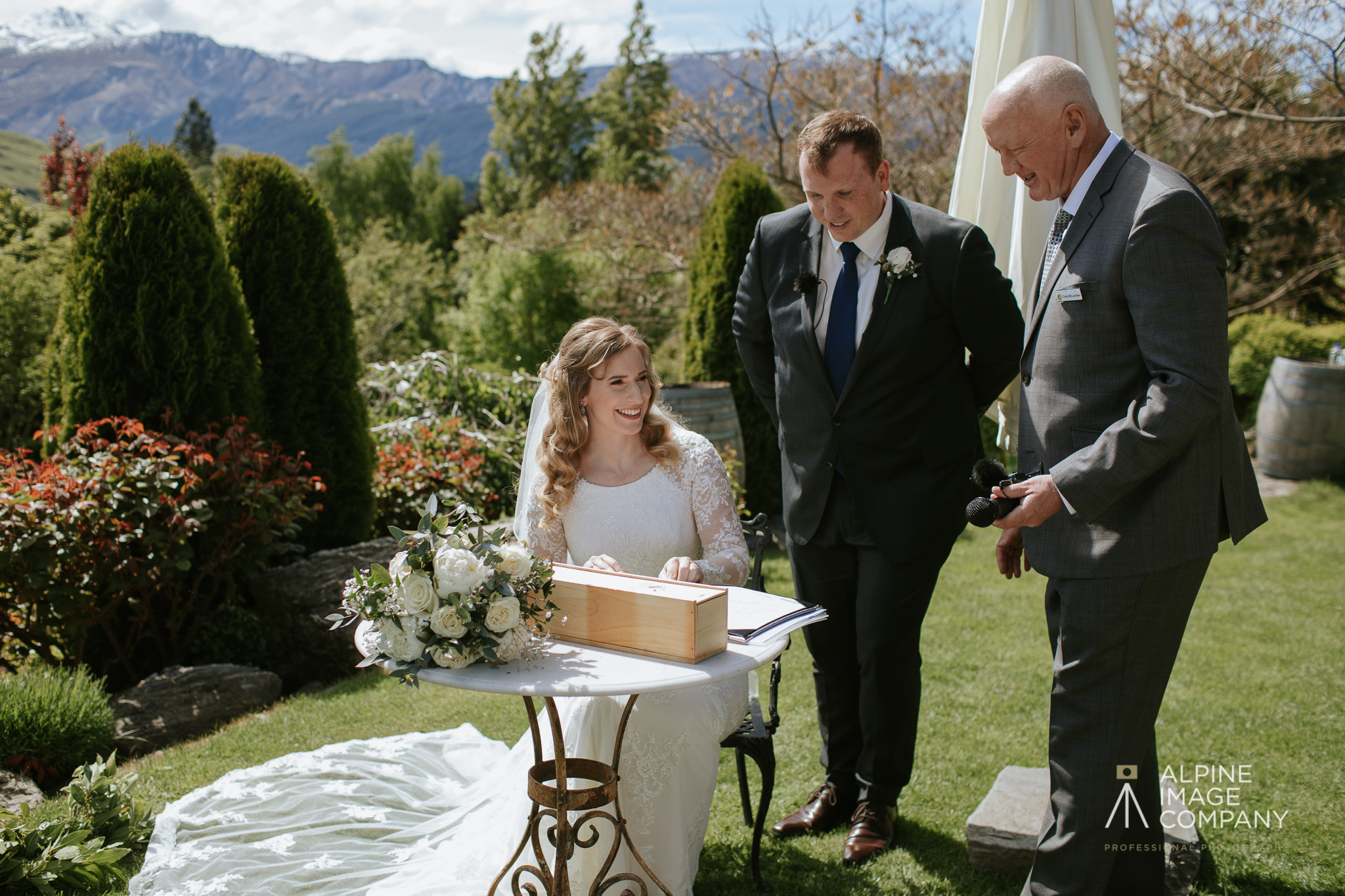 Tania & Stephen's wedding at Stoneridge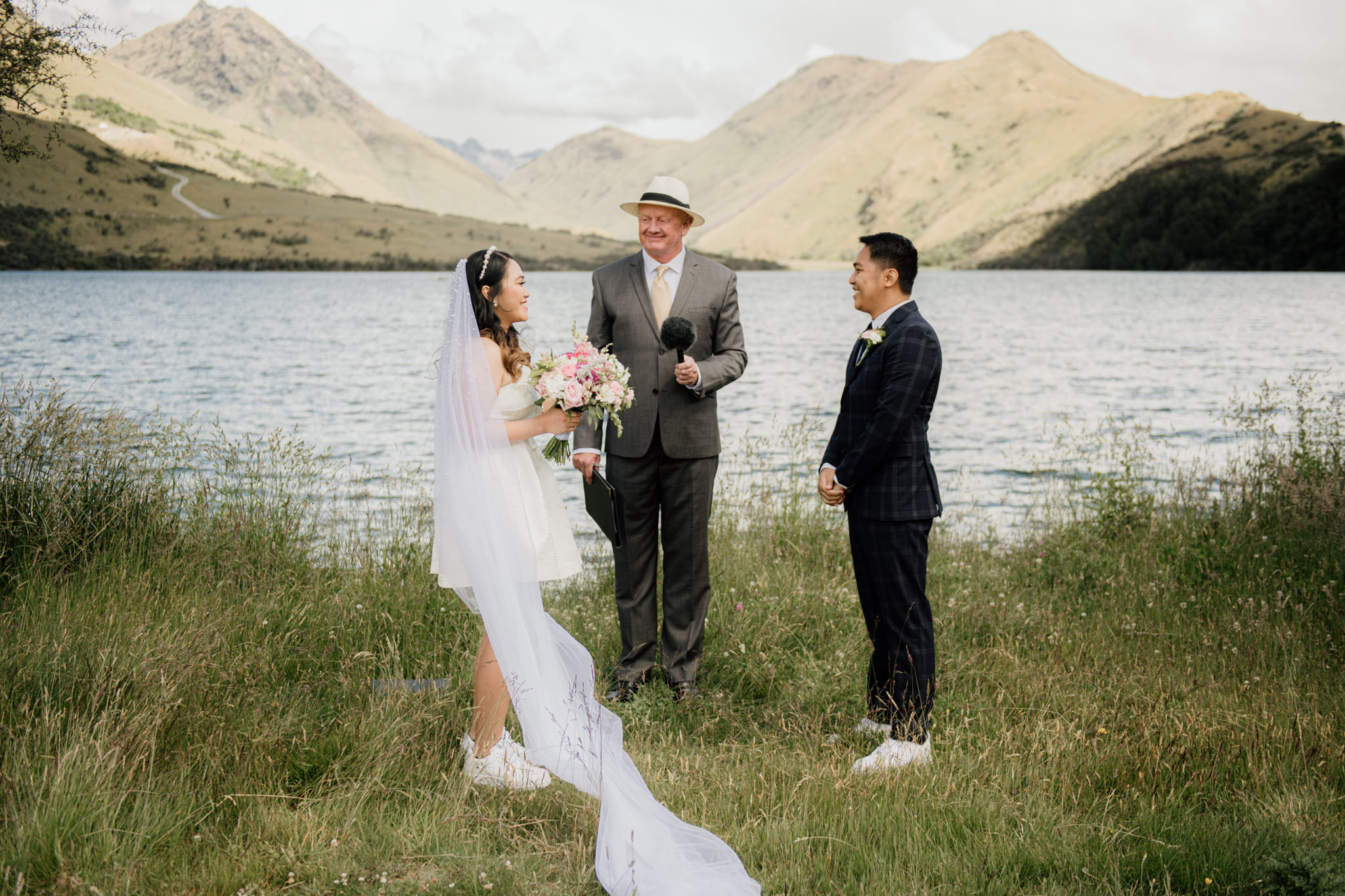 Jose & Areane's wedding at Moke Lake (James Hirata Photography)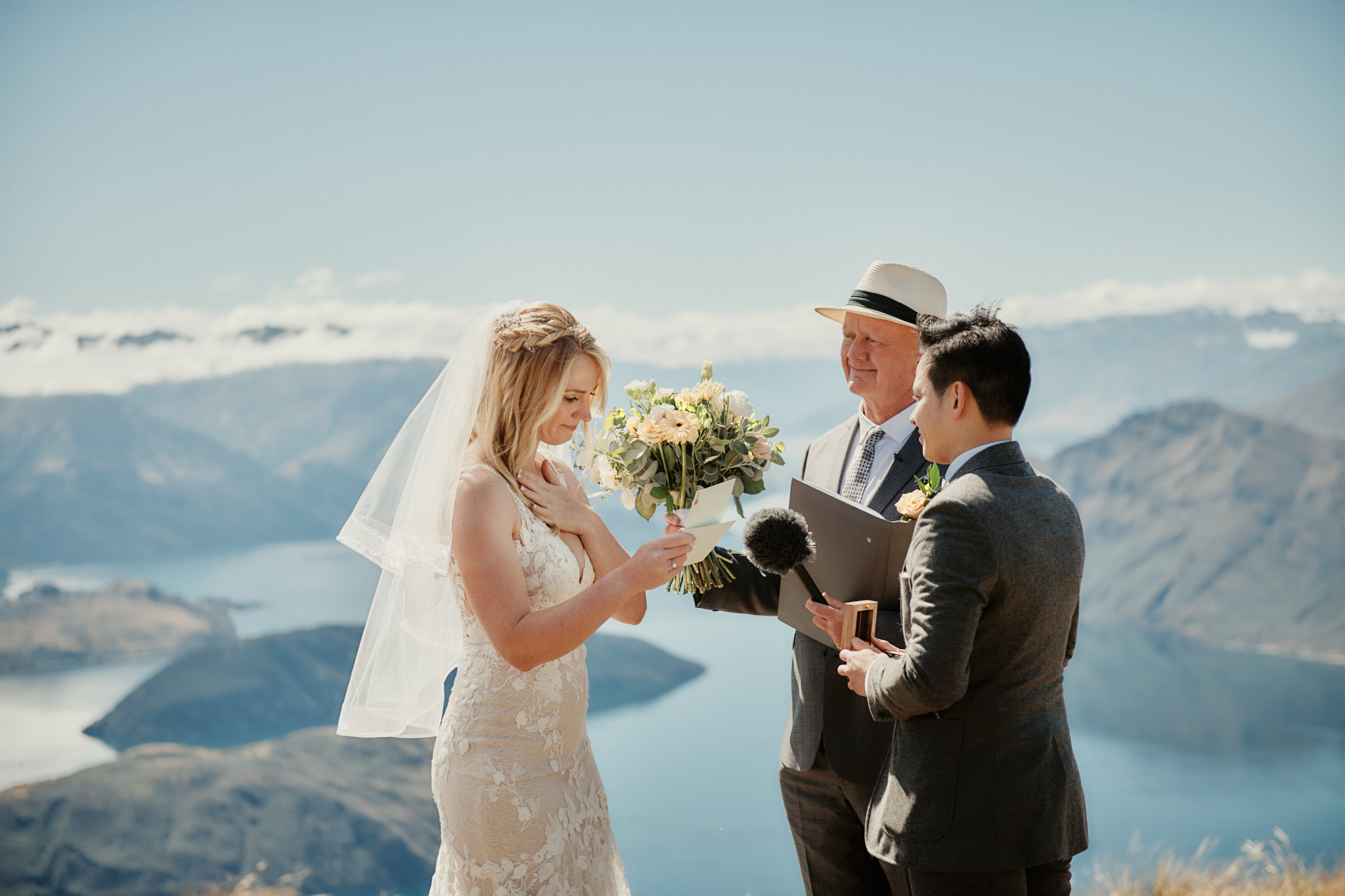 Wei & Kim's heli-wedding (James Hirata Photography)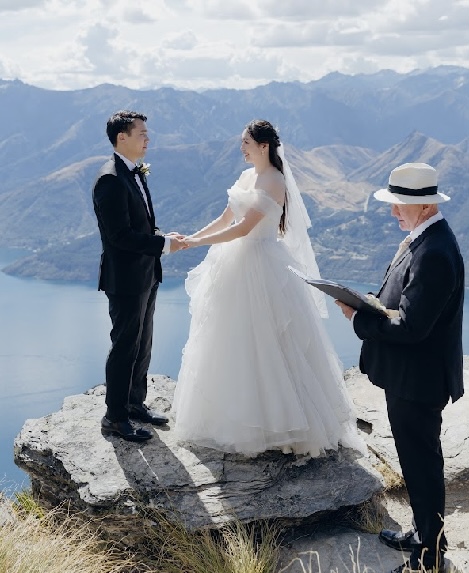 Nikko & Nikki's heli-wedding up the Remarkables (https://pandabayfilms.com)