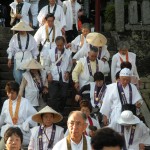 Pilgrims at Temple 7, Shikoku, Japan
I am available to consult on all things Japanese.
Few people know Japan and the Japanese as well as I do – check out Craig's Adventures and my Lonely Planet experiences in Japan if you need convincing –
…. and please get in contact if you feel I can be of help to you.